So, I begun thinking about the takeover the DC Comics shows have had recently. With Arrow and Flash sharing a rich universe, Gotham bringing a fresh-faced look at those villains we remember and multiple cartoons which intrigued and gripped us. Well, I decided to make a list on here of my top five villains. I tried to be fair and keep it to one from each show. Let me know your own thoughts, but for now this is what I have put on…
Helena Bertinelli/The Huntress – Arrow
I am sure many may not agree, but Helena Bertinelli is a very interesting character. Being a love interest for Oliver Queen, Jessica De Gouw brings a vigilante to life in Helena and we find her as more than a match for Oliver Queen. When they begin a relationship, it seems that Oliver can help keep her in control, but eventually The Huntress continues her mission to take down her criminal father and anyone who gets in her way. Helena Bertinelli is shown to be tough, dangerous and untrusting. When all happens, she finds that her revenge doesn't change her, and this makes us anticipate what will happen in future appearances.
Leonard Snart/Captain Cold – The Flash
So this is possibly the newest villain, but someone who has made a great impact on 2014's The Flash since his debut. Wentworth Miller portrays a brilliant villain as Leonard Snart, the first rival for The Flash who isn't a meta-human and definitely one of the most dangerous. Leonard Snart is the first man to actually stop Barry Allen with the ice gun; he uses his brains and has become a recurring menace for the STAR Labs group. Teaming up with other villains in the Rogues Gallery, be sure to see Captain Cold for a long time still as his menace and gravitas continues.
The Joker – Batman: The Animated Series
The Joker has been popular for many years, though he didn't really see his character fleshed out on screen as much as when Mark Hamill took to voicing him in the 1990's cartoon series. The character, though in the series was slightly restricted to how far he could go, his menace shines through in each appearance and each time you hear that laugh is a feeling of both discomfort and fun. His appearances in the Batman animated films and Batman Beyond continued his menace on a more terrifying scale and his inclusion in the Batman: Arkham Video Game series showed just how far The Joker can go while keeping Mark Hamill to cement the most popular villain in Batman history.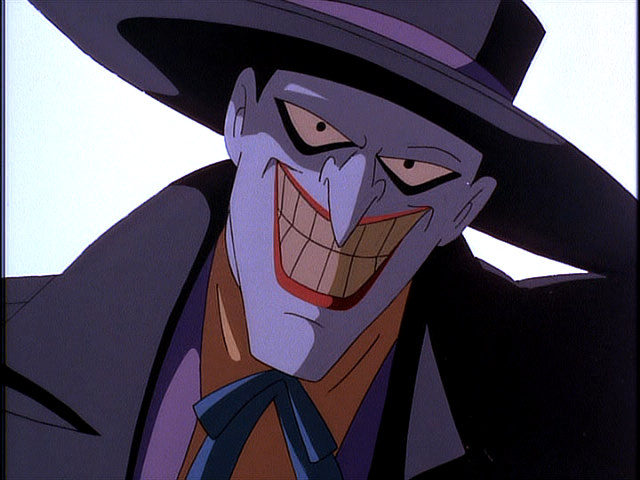 Oswald Cobblepot/The Penguin – Gotham
I will start by saying that Penguin has never been my favourite villain. I enjoyed Burgess Meredith's portrayal in the 60's and Batman Returns saw Danny Devito really bring in the creep factor, but one man beats them all. Robin Lord Taylor. Bringing Oswald Cobblepot to a pre-Batman Gotham showed us a snivelling, cowardly character who is being an obedient little servant. But, we slowly see he is actually clever, treacherous and dangerous. Seeing him kill a number of people and also plant himself into both of the big gangs in Gotham, The Penguin is also shown to be caring to his mother but heartless to everyone else. Robin Lord Taylor is the best actor to take this role, and arguably the best actor on the show.
Slade Wilson/Deathstroke – Arrow
Starting as a friend to Oliver Queen while on the island Lian Yu during his first year being "dead". Oliver is told to find Slade Wilson to help save Yao Fei from his imprisonment. Oliver and Slade become good friends, working together to eventually get off the island. Later, Slade Wilson is injected with the Mirakuru serum and becomes super-strong, but his mind evaporates and he begins to see visions of Yao's dead daughter Shado whom he loved. He blames Oliver for his death and seeks revenge. Though Oliver thinks he has killed Slade while on the island, he returns five years later to seek revenge on Oliver and makes him suffer. Manu Bennett may not be the most known actor, but he makes a really tough character and a formidable foe for any hero.
Written by Jonjo Cosgrove